Gaming Technologies
SIQ has expanded its jurisdictional coverage in the United States in 2019
12. May 2020
SIQ is pleased to announce it has made significant progress in expanding its jurisdictional coverage in the United States. During 2019, the Company had representatives at conferences and meetings with regulatory agencies, customers, and industry professionals throughout the country. SIQ is proud to now be licensed or approved to provide its gaming technology testing services in 11 U.S. States (Arizona, California, Connecticut, Florida, Minnesota, Mississippi, Nevada, Oklahoma, Pennsylvania, Washington, and Wisconsin) as well as multitude of tribal jurisdictions throughout the country.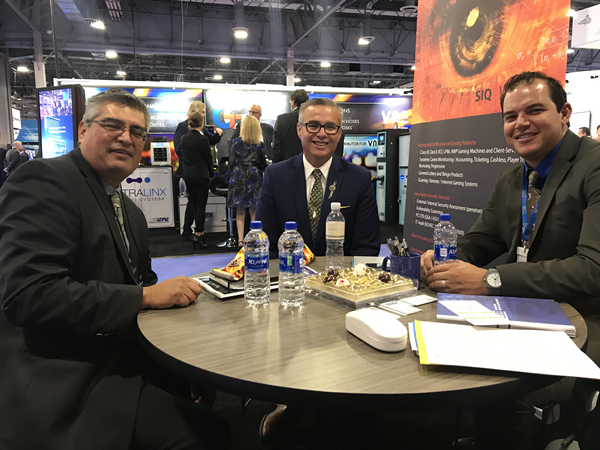 A large contributor to SIQ's success and expansion is its presence at conferences and tradeshows which provide an opportunity to speak and network with representatives from all over the gaming industry including commercial gaming regulators, tribal gaming regulators, customers, attorneys and lobbyists, consultants, and many other gaming professionals. Conferences and tradeshows also can present opportunities to share the Company's over 50 years of testing knowledge and experience by speaking at seminars and participating in formal panel discussions.
In total, the company had representatives at 5 conferences and was able to secure speaking engagements at 2 of them during 2019
In February, the Company was present at the Western Indian Gaming Conference & Trade Show in southern California. WIGC is the annual conference and tradeshow of the California Nations Indian Gaming Association and is attended by tribal leaders from throughout California and many other western states. WIGC is also attended by industry professionals from throughout the US and several international jurisdictions. SIQ participated in a panel discussion related to information security and cyber threats to land based casinos as part of WIGC's 2019 Conference Program.
In April, SIQ representatives were back in Southern California for the National Indian Gaming Association's annual tradeshow and exhibit held in San Diego. NIGA's annual tradeshow is the nation's largest gathering of tribal representatives and provided numerous opportunities to expand SIQ's presence in tribal gaming areas. SIQ was an exhibiter at this tradeshow and is proud to be an Associate Member of NIGA.
June brought another speaking opportunity as SIQ attended the Wisconsin Gaming Regulators Association meeting in Green Bay, Wisconsin. WGRA is a conference hosted by one of Wisconsin's 11 federally recognized tribes every year and typically attended by state regulators, and tribal representatives from all over Wisconsin as well as neighboring states like Minnesota and Michigan.
In October, SIQ representatives spent a week in Las Vegas at the Global Gaming Expo held annually in Las Vegas, Nevada. G2E is the world's largest gathering of gaming professionals and provided many opportunities for interactions with customers and regulators from throughout the world. October also saw a new conference attended by the Company in the Midwest Gaming Investigators and Regulators fall conference held in New Buffalo, Michigan. MGIR's semi-annual conferences are a 3-day event filled with lots of discussion and presentations about key regulatory topics in the gaming arena. As this was the first time that SIQ attended MGIR, it provided first introductions to regulators from several states such as Kansas, Iowa, Illinois, Nebraska, and Michigan.
To complement its presence at conferences and tradeshows, SIQ representatives travelled throughout the country for various meetings and engagements. States travelled to include, California, Nevada, Washington, North Carolina, Wisconsin, Colorado, Michigan, Illinois, and Indiana.

Back to all news