Product Testing and Certification
SIQ
7th International Safety & EMC Training Seminar
20. May 2022
On May 12th and 13th, we successfully hosted our 7th International Safety & EMC Training Seminar at Hotel Kempinski in Portorož. More than 115 participants from 18 different countries joined us at the seminar, where they received an insight into the newest requirements for selling their products in the global market. The participants were able to listen to lectures and participate in workshops gaining knowledge and learning new information regarding product testing and certification. We covered topics from general requirements across all industries to specific technical details of individual product groups. Lectures were held by SIQ experts to world-renowned experts from the field of product certification and standardization.
On Day 1 of the Seminar, all participants listened to general presentations of novelties affecting product testing and certification held by experts from SIQ. We covered topics such as International approvals including UKCA and other country requirements, conformity assessment of products with radio modules, how to prepare for factory inspection, and many more. Day 2 of the seminar is when we dove into more specific topics and addressed some most current issues. The lectures and workshops were divided into separate groups by product group including ITAV/MEAS, HOUS/TOOL, and MED. ITAV/MEAS group presented novelties in the IEC TC 108, IEC TC 22IEC TC 66, news from EPSMA and new editions of CISPR 35 and CISPR 11. In the HOUS/TOOL group SIQ product managers presented significant changes to the 6th edition of IEC 60335-1, new editions of CISPR 14-1 and CISPR 14-2, battery-operated devices, EMC evaluation of safety-critical functions, etc. A guest lecturer, chairman of CENELEC TC61 Mr. Danilo Kraner also described the review of the recent development of European standards for household and similar appliances and provided some more insight into relations between the European standardization and legislation and temperatures of hot surfaces. MED group covered topics from Medical Device Regulation 2017/745 to novelties in the IEC TC62, new amendments A2 to IEC 60601-1, and A1 to IEC 60601-1-2. Mr. Uroš Tacar from TUKO medical devices also presented the application of usability engineering (IEC 62366-1) and risk management (ISO 14971) to medical devices and clinical evaluations.
We wish to thank all the participants for joining our seminar and for the opportunity to see and meet everyone again in person. We are already looking forward to the next SIQ Seminar and hope to see you there. If you were not able to join the Seminar in Portorož and would like to receive custom-tailored training for your employees, please contact us and we will happily find a solution.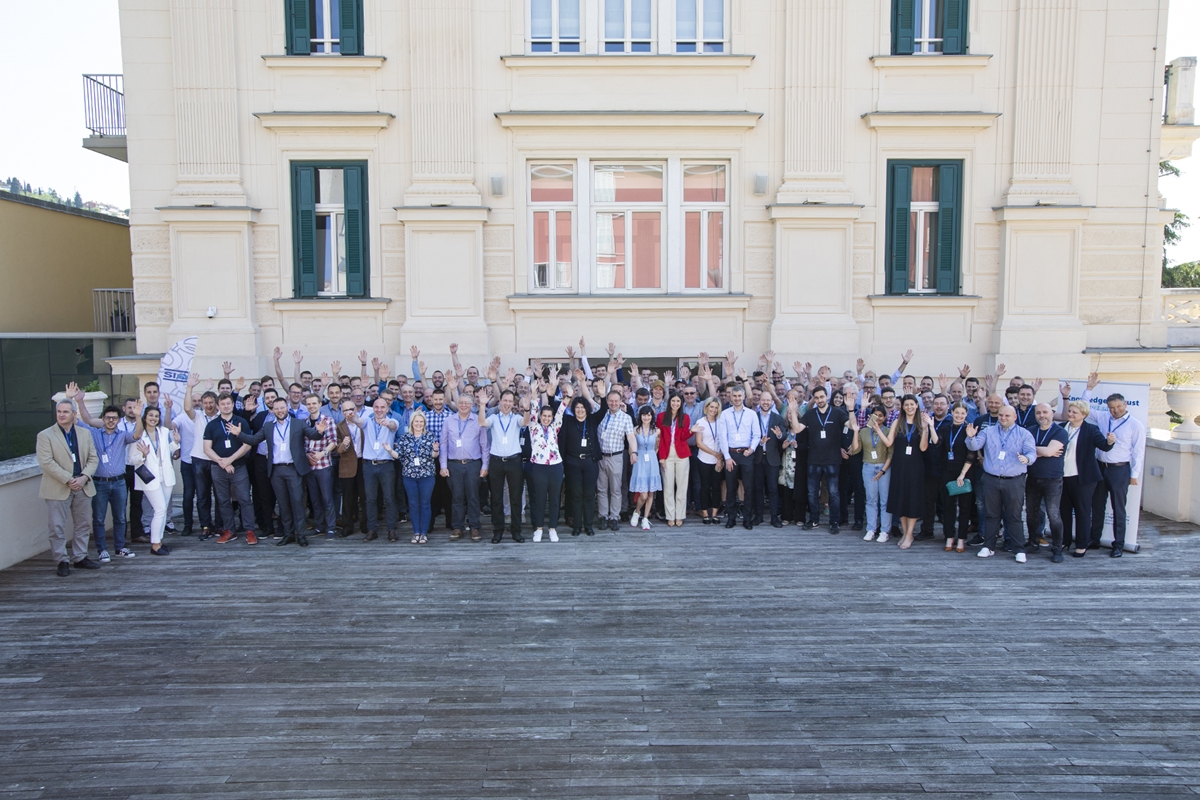 Back to all news