Organization Certification
Product Testing and Certification
SIQ
SIQ Ljubljana Becomes a Notified Body in Accordance with the Medical Device Regulation
31. March 2022
Following the successful completion of the designation and notification procedure under Regulation (EU) 2017/745 on Medical Devices (MDR), SIQ Ljubljana became a notified body for medical devices on 31 March 2022 and was registered in the NANDO database of the European Commission. SIQ is currently one of 28 notified bodies designated in accordance with the new regulation.
SIQ can offer medical device certification services in accordance with the MDR to medical device manufacturers worldwide so they can enter the European market.
The scope of SIQ Ljubljana's designation covers a wide range of medical device groups (active, nonactive, devices incorporating software, sterile devices, etc.), specific expertise and medical device technologies.
On 26 May 2021, the new MDR fully replaced Directive 93/42/EEC on Medical Devices (MDD). Currently, 50 notified bodies are designated under MDD. As of 26 May 2021, certificates under the MDD can no longer be issued. From 26 May 2024, the requirements of the new MDR must be complied with by all medical devices regardless of their risk class. However, manufacturers may place devices already certified under the MDD on the market until 26 May 2024, provided the design and intended purpose of the medical device have not changed significantly.
In the field of medical devices, SIQ Ljubljana operates on the world market and there are currently just under 150 valid certificates for various medical devices issued by SIQ Ljubljana under the MDD Directive. The largest markets of SIQ are the countries of Central and South-East Europe – Austria, Germany, Slovenia, Serbia and Croatia. SIQ has issued medical device certificates under the MDD on four continents – mostly in Europe, but also in North America, South America and Asia.
SIQ Ljubljana offers manufacturers of medical devices seeking to access the European and global market and comply with the relevant legislation a comprehensive range of services, including safety and electromagnetic compatibility (EMC), testing of devices, cybersecurity testing, testing across a wide range of harmonised standards, and certification of quality management systems according to various standards (ISO 13485, ISO 9001, etc.). SIQ involves top professionals and experts in the certification and testing procedures, including clinical specialists who review clinical evaluations of medical devices.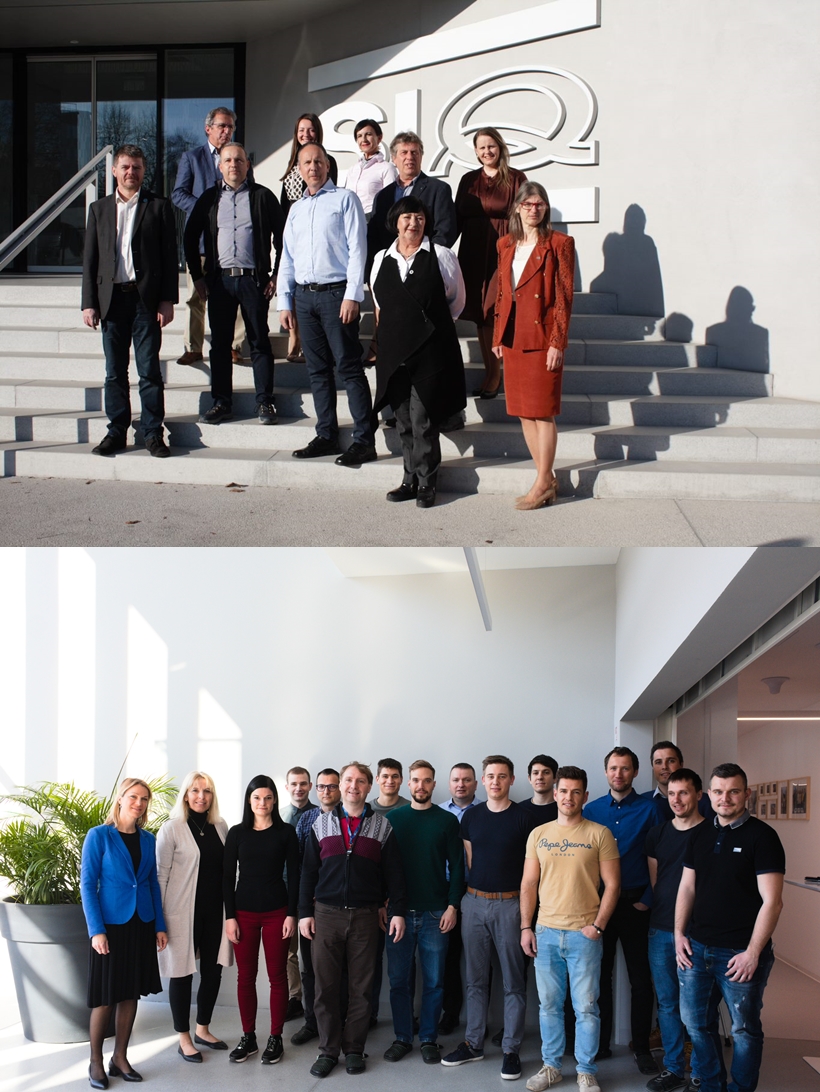 SIQ Medical device team (providing certification, testing of medical devices, training)
Back to all news