Calibration and Inspection
Our accredited calibrations
SIQ Ljubljana is accredited by Slovenian Accreditation with accreditation number LK-001 for the calibrations (SIST EN ISO/IEC 17025).
Laboratory for Calibration and Inspection
Have you ever wondered where and how we calibrate your measurement equipment?
Take a look of a short walk thru our metrology laboratory at SIQ.
Watch on Youtube
Apart from the services we provide, our experienced professional staff can help you formulate your requirements, organize and control your measuring equipment, and solve complex measurement-related problems.
Worldwide recognition and one of the broadest accredited calibration scopes among European laboratories, including, but not limited to, electrical, telecommunications, acoustic, and vibration measuring equipment.
More than 45 years of experience with demanding measuring equipment in the most diverse fields.
Our service is complete (one-stop service), which is especially important in complex measuring instruments that are prevalent in our time.
Short response times, including the consideration of your priorities and provision of services on-site as far as our technical capabilities allow.
We give priority to personal contact and partnership.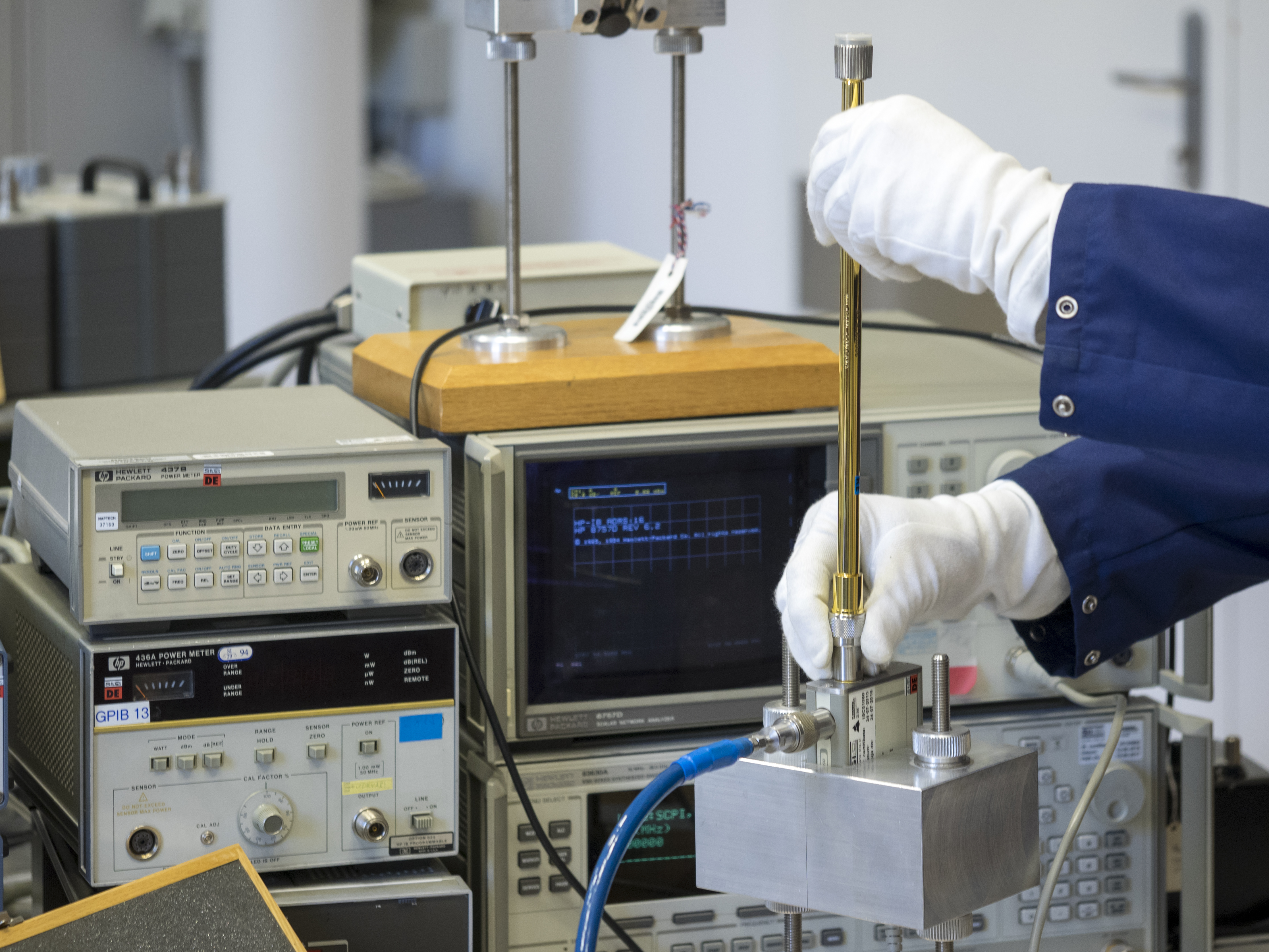 European research projects
The Metrology department has been very active in the context of EU research projects since 2008, when we and other national metrology institutes joined forces in research in the field of power and energy for the first time. In addition...
Find out more
Interview: Dr. Markus Zeier
Dr. Markus Zeier is the Chairman of the Technical Committee for Electricity and Magnetism (TC-EM) at the European Association of National Metrology Institutes EURAMET and Head of the RF & Microwave Laboratory at the Swiss Nati...
Find out more